There's a lot of misconceptions about writing Instagram captions – one of them being that if you post anything on Instagram, people will automatically hurl their credit cards at you for your services.
"If you build it, they will come" may have worked for Ray in Field of Dreams, but it simply isn't the case for Instagram. If you want to stand out in a feed full of noise, you're going to need more than just a pretty picture and a half-a$$ed caption.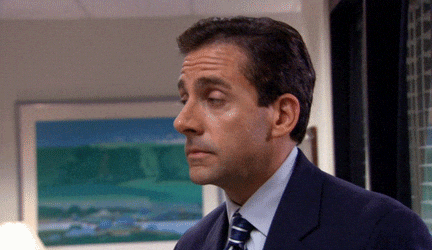 To connect with potential customers, you need to make sure your Instagram caption is designed to build trust with your audience and provides immense value. Of course, impactful photos are important and not every post needs to be crafted with a sale in mind, but captions should still be engaging.
So maybe now you're thinking "Okay, great. But what does that even look like?"
Glad you asked! Follow these 6 tips any time you're crafting an Instagram caption to ensure it's dang near perfect every time.
TIP 1 – MAKE THEM STOP THEIR SCROLL
Mindless scrolling on Instagram is real with the occasional *tap* to show your love for a photo. But are people reading the captions? Not unless your words catch their eye immediately. Instagram only displays the first one to two sentences of a caption (depending on how long it is), before it gets cut off and you have to click See more to read the entire caption. That's why it's your job to craft a sentence that hooks your audience! In 10 words or less, ask them a question, make a bold claim, announce a giveaway, trigger an emotional response or share industry-related data.
Our client, BuildClean, was hosting a giveaway and we caught their audience's attention by cutting to the chase! All of the details on how to enter were in the caption and we boosted engagement with the giveaway guidelines being liking the photo, commenting on it, and following the brand!
TIP 2 – GIVE THEM SOMETHING TO DO
Ever get done reading an email that has no call to action at the end of it and you just feel like a deflated balloon because you didn't get anything out of it? It's the same for Instagram. Including some type of CTA to your post will give the reader the option to move forward in some way. This can be asking them to tag friends, like the post, leave a comment, visit the link in your bio or shop online.
We could have just posted a photo of BuildClean's product, but to make it more engaging, we asked the audience for a specific comment response – and it worked with 21 comments and more than 100 likes generated for BuildClean.
TIP 3 – MAKE YOUR POST-GEO-FOCUSED
Before you post on Instagram, there's a button where you can add a location – so do it! You'd be surprised how many Instagram users search locations on a daily basis. Doing so increases your chances of having someone stumble upon your content (even if they don't know your business) and realize that you're in their area, which can create new fans of your brand.
To bring Arrow Fastener's hometown to light, we tagged its location to ensure that those in the area knew who they were and what they could offer them!
TIP 4 – TAG, TAG, TAG
Depending on what you're posting that day, it's important to take a step back and see what opportunities are there for you from a tagging standpoint. Whether it's your product that is available at Home Depot or a t-shirt you're wearing from Express, tag the business pages, the places it's located and relevant accounts. It will help increase your exposure and boost chances for higher engagement!
TIP 5 – BRAND VOICE FOR DAYS
Instagram (like any other social platform) is an extension of your brand and is a place for you to be a spokesperson for the business. Take a look at your other marketing initiatives and analyze the tone, messaging and content that's being shown to your audience on a consistent basis. Once that's established, carry that into Instagram captions to ensure your audience is getting a similar brand experience, regardless of where they receive your content.
TIP 6 – HASHTAGS (duh)
Hashtags are on Instagram for a reason and the platform wants you to engage with them. The rule of thumb is to utilize hashtags that aren't inundated with posts (500,000+) and instead, find niche hashtags that are relevant to your brand. Whether that means they're localized, industry-specific, or audience-based, using them in your captions is a must!
Is Instagram something that you want guidance with? Say no more. ? Contact us to see how we can help your social media thrive.